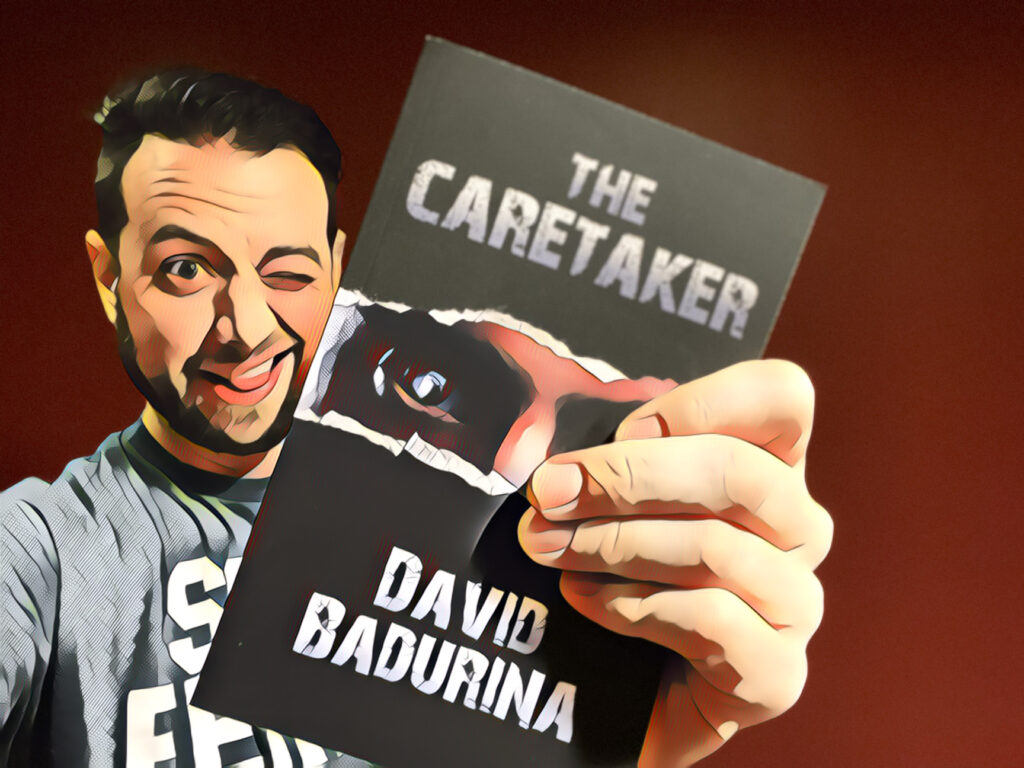 In 2020, I self-published my debut novel, "The Caretaker." This is a supernatural story in a deeply philosophical and psychological world. This is a book about love, loss, and self.
My goal is to peel back the layers of what you see every day, and allow you to experience deep thoughts, and ponder major questions.
I want you to think about the emotions you've experienced today.
Has there been anger? Did you feel betrayed, unloved, or directionless? Did you experience depression, or wisdom? Were you happy today? Did you feel seen?
Have you been unkind to yourself?
"The Caretaker" takes those emotions and drags them into the light, weaving them into a story of parallel realities. How would you live with yourself if you were Death's right hand? What if you were able to sit down and hold a conversation with Love incarnate? What if this feeling of being lonely and alone was channeled into your physical world? What if – to save those you love – you had to truly understand the concept of Self?
If the fate of human Destiny was at your fingertips, what would you do?
"The Caretaker" is available on Amazon both as Paperback and eBook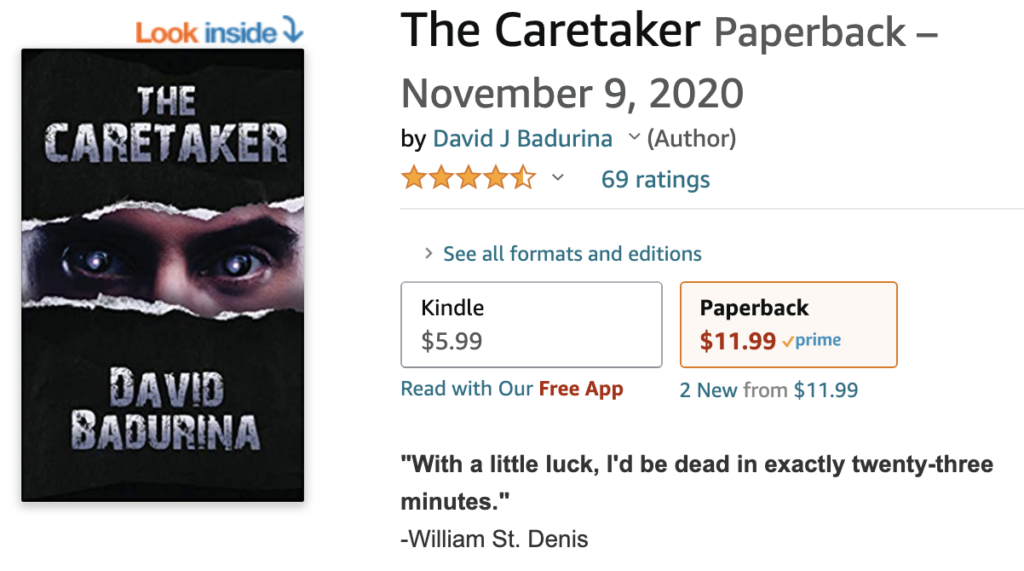 The story follows protagonist William St. Denis on his journey of self-discovery. The stakes are the very nature of humanity itself. The obstacles are a century-old mystery about life and identity. The weapon is Death, Herself. Slip into William's world, and when the last page has turned, you may see your world differently.
Here is a small sampling of what people are saying about "The Caretaker"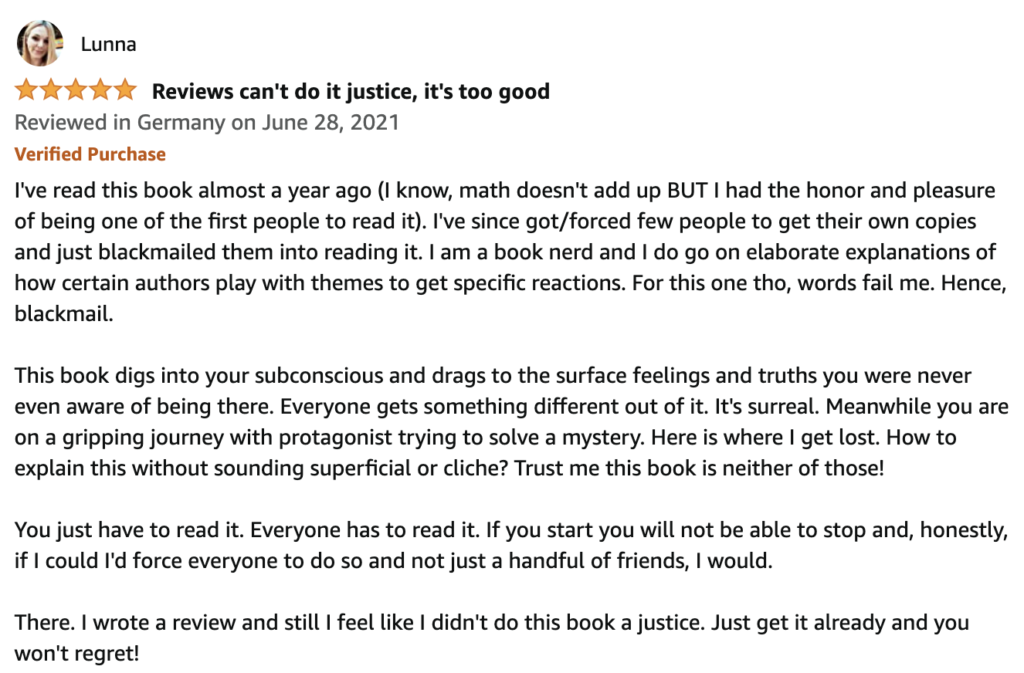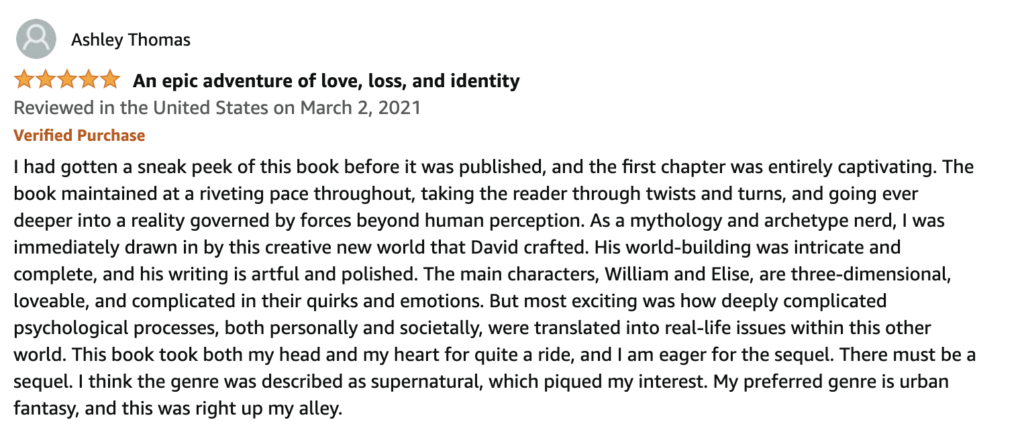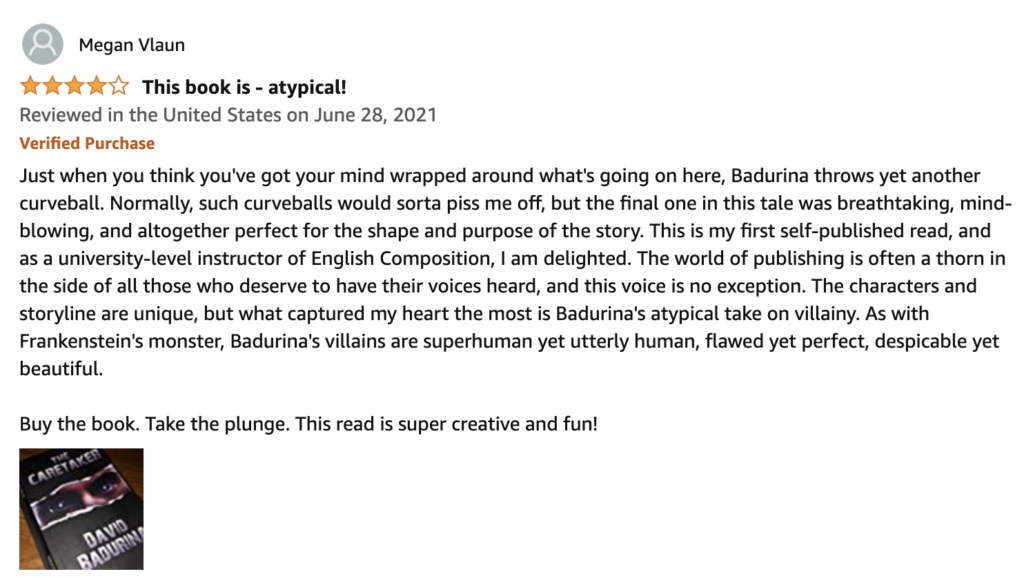 If you'd like to support this author on his journey, and score an AUTOGRAPHED copy of the book or a chapter of my original edited manuscript, here's how to do it: